Home » Money Matters
One millennial's advice to peers on saving for retirement: Don't live by FOM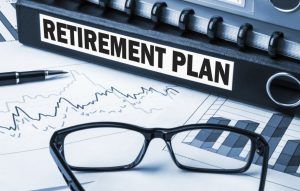 If you've saved a lot for retirement, do you have any regrets about what you may have given up to achieve your financial security?
Last week, a reader, who is not a millennial, asked what if you get to retirement age and can't enjoy your money because you're infirm. It's a question I'm sure is behind why many young adults delay retirement saving.
"I recently turned 50, have what I believe to be a reasonably decent amount saved for retirement but also face some significant insecurity regarding my current (well-paying) gig," Steve wrote. "I am consequently struggling with wanting to be 'the ant' and save enough for retirement but also worry about getting to my 60s and regretting not having done more when I was younger and had the money."
Source: One millennial's advice to peers on saving for retirement: Don't live by FOMO
My Comments:
Started reading Michelle's column in the Sunday paper and decided to sign up for her blog.  Really like her advice.