Home » Mad Musings, Mentoring
Summer Activities for Kids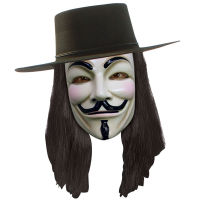 Aesop's Fables—Professor Copper Giloth at the University of Massachusetts Amherst teaches Introduction to Computing in the Fine Arts. She assigns her students the task of illustrating the traditional Aesop's fables alongside their own retellings of the fables in a modern setting. This website showcases their work and can be used in several ways. You and your child can read the fables, you can compare the fables with versions found elsewhere, or you can use the student work as incentive for your children to illustrate stories or poems.
Neuroscience for Kids—Learn about all aspects of neuroscience in a format that uses helpful graphics. Try the many experiments that make use of games and activities. View questions that have been submitted and then answered by basic and clinical neuroscientists from around the world. Search the numerous links provided, sign up for the free newsletter, and much more.
Insects—Brought to you by the Amateur Entomologists' Society, this website helps the visitor identify bugs, learn about bugs, find out how to care for bugs as pets, and many other interesting things about insects and invertebrates. There is also information on how to become an entomologist.

U.S. Department of the Treasury for Kids—Here there are links to government websites especially for kids. Links lead to the White House, the U.S. Mint, the Bureau of Engraving and Printing, the Official Kids' Portal for the U.S. Government, and the Alcohol and Tobacco Tax and Trade Bureau.
Brain Teasers, Optical Illusions, and Logic Links—Hoagies' Gifted Education Page provides a very long list of links that will engage students in mental gymnastics. There are also links for rebuses, wacky wordies, frame games, and visual puns. Enjoy working some of these puzzles as a family.
Got this from one of the sites I frequent – Prufrock Press