Home » Money Matters
Five Steps for Creating a Financially Healthy Young Family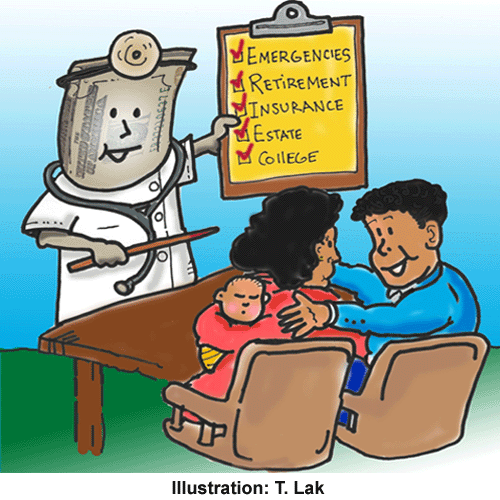 Pediatrician's phone number is programmed into your iPhone, check. Home finally childproofed, check. Hand sanitizers strategically placed everywhere you may need them, check. You're doing everything by the book for your child, and now it's time to complete the final step in that equation: getting your finances in order to prepare for your family's future and dreams. Here are five things every new parent should do:
1. Build up an emergency fund
An emergency fund is a stash of money set-aside to pay for unexpected life events, from new brakes for the car to a surprise medical bill to a new roof. Without it, you might have to pay for those expenses in financially harmful ways like by raiding your retirement fund or going into debt, says Danny Kofke, author of "A Simple Book of Financial Wisdom: Teach Yourself (and Your Kids) How to Live Wealthy with Little Money." Save at least six months of income in your emergency fund, Kofke says, and put this money in a safe and accessible place, such as a money market or savings account.
Source: MassMutual Group