Home » Money Matters
Seven Money Mistakes to Avoid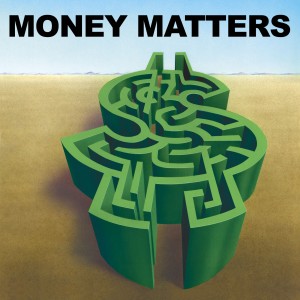 1. Piling Up Debt
Using credit cards responsibly can help you build good credit so you qualify for lower interest rates on loans. But charging your cards to the max and not paying them off is a sure ticket to trouble. Pay in cash instead to keep spending within your means.
2. Ignoring Murphy's Law
Bad luck would have it that you're involved in an accident the day after your auto insurance policy expires. If that happens to you, the financial fallout can be devastating. Be sure you stay fully covered with auto, homeowners (or renters), health care and disability insurance at all times. And if someone else depends on your income, include life insurance.

3. Procrastinating on Saving
In the world of investing, time can be your best friend. Thanks to the power of compound earnings, your chances of achieving financial independence shoot up dramatically when you start at a young age. By waiting even just a few years, you make it much harder to meet the same goal. So find a way to start today.
4. Missing the Match
If your employer offers a 401(k) plan with a company match, make sure you take full advantage of it. Simply put, a company match pays you. If you're not contributing enough on your own to get the full match, you're giving away free money.

5. Not Using Cruise Control
Basing your investments on what you have left over at the end of the month will get you nowhere fast. Instead, set up an automatic plan that takes money out of every paycheck. You'll probably never miss the dollars you don't see.
6. Co-Signing for Loans
Next time a friend or family member asks you to vouch for them on a loan, politely run the other way. When a bank requires a co-signer, it's because the person applying has no credible history of paying debts on time. If the person who received the loan is late on payments or simply doesn't pay up, you'll be responsible. And it could damage your credit.
7. Driving Upside Down
Let's say you buy an expensive new car and finance it for five years. Since new cars depreciate quickly, after a short time you may owe more on the loan than the car is worth — being "upside-down" on the loan. To get the most for your money, put at least 20% down or, better yet, buy used and drive it till it dies.