Home » Mad Musings
Family Emergency Checklist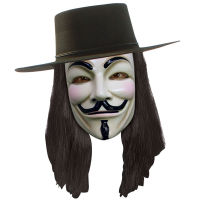 We live in a world  and a state (Florida) where natural or man-made disasters can happen without any warning.
Our checklist covers 8 simple categories:
Warmth & Shelter (depending on the time of year)
Water & Hydration
Food & Nutrition
Sanitation & Hygiene
First Aid & Medical
Light & Communication
Cooking & Fuel
Tools & Supplies
Each category has several emergency items that you will need. Please feel free to share this list with your friends and family. We hope that this list will help keep your house and family prepared for whatever disaster may come:

(1) Warmth & Shelter Supplies (depending on time of year)
– Emergency Tent, Shelter, and/or Blanket
– Poncho, Tarp, and/or Waterproof Gear
– Matches, Lighter, and/or Fire Starter
(2) Water & Hydration
– Water Container
– Water Treatment
– Water Filters
(3) Food & Nutrition
Short-Term Food Supplies
A) Create Meal Schedule
B) Make a Recipe Card
C) Make a Shopping List
D) Purchase Food Supplies
Long-Term Food Storage
A) Create Inventory Checklist
B) Purchase Food Storage
(4) Sanitation & Hygiene
– Hand & Facial Hygiene
– Dental Hygiene
– Feminine Hygiene
– Vision Care Toiletries
(5) First Aid & Medical
– First Aid Kit
– CPR Kit
– Pain Relief
– Prescription Medication
(6) Light & Communication
– Flashlight(s)
– Emergency Radios
– Lantern(s)
(7) Cooking & Fuel
– Emergency Stove
– Stove Fuel
– Fire Starter
(8) Tools & Supplies
– Knife, Saw & Axe/Hatchet
– Rope & Tape
– Sewing/Mending Kit
– Protective Gloves
Taken from the dailymiddle.com a great resource website for the middle class.