Home » what the...?
Shafia murder trial in Ontario Canada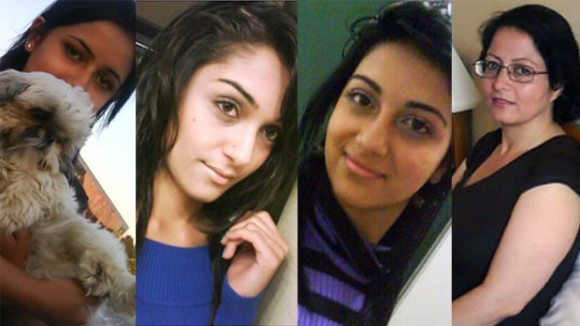 On June 30, 2009, the bodies of three teenaged girls and a 50-year-old woman were found in a car submerged in the Kingston Mill Locks.
They were identified as 19-year-old Zainab Shafia, 17-year-old Sahar Shafia, 13-year-old Geeti Shafia and Rona Amir Mohammad, their father's first wife in his polygamous marriage.
The girls, who were born in Afghanistan and moved to Montreal in 2007, were returning home from a family road trip to Niagara Falls.
The deaths were initially considered an accident. An autopsy determined their cause of death to be drowning.
Source: Original story - CBC News    / The Verdict - CBC News
My Comments:
In this day and age, what culture would give a man the authority to kill his wife and 3 daughters.   What egotistical, self-centered, Bull-Sh…. is this?  Four beautiful women taken out because of some prideful @$$.  One can only hope that he will get what's coming to him.  Totally wicked and senseless…senseless!