Home » Inspiration, Mad Musings
Why Chicks Dig Guys with Guitars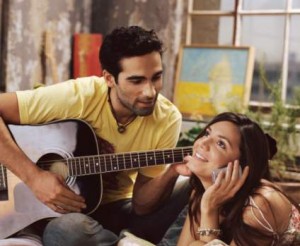 Is it just us, or are bugsway better at picking up women than men are? In the latest sex news from the world of insects, a study in Royal Society B: Biological Sciences found that all male fruit flies have to do to turn on female flies is rub their wings together and wait for the magic to happen.
The rhythmic buzzing produces a "song" that activates genes related to the female's sense of smell, which could be involved in the mating process. Researchers speculate that the genes might help the female find the male that's singing, or to find the right place to lay eggs after mating.
We wondered why it's so easy for flies—and practically every other species in the animal kingdom—to use mating calls to attract women, and whether or not men can do the same thing by singing their own songs. So we consulted with Helen Fisher, Ph.D., a biological anthropologist at Rutgers University and author of Why We Love, to get the scoop.
Click source link to continue…
Source: Men's Health
My Comments:
YES!…is this motivation or what guys?  Now I know mastering the guitar is my destiny.  I must…nay…I will conquer it….