Home » Funny Schnick!, Mad Musings
Strauss-Kahn Concedes 'Error' in Sexual Encounter With Maid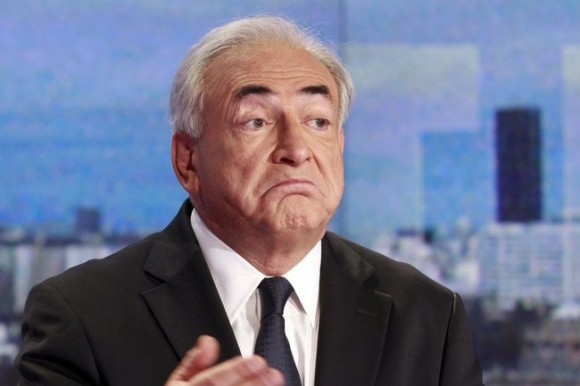 Dominique Strauss-Kahn said Sunday that his sexual encounter with a New York City hotel chambermaid was "an error" and "a moral failure" he would regret his whole life, but not a criminal act.
In his first interview since his May 14 arrest on charges of attempted rape, Mr. Strauss-Kahn was uncomfortable, intermittently angry and sounded bitter, saying that he had wanted to run for the French presidency and had missed his "appointment with the French people" because of his own actions.
"I wanted to be a candidate. I thought I could be useful. All that is behind me," he said.
He accused the maid, Nafissatou Diallo, of lying about what happened between them, and accused a Paris novelist, Tristane Banon, of lying about what she said happened between them in 2003, which she has described as an attempted rape — a case still being investigated by the Paris prosecutor.
Click source link for full article –
Source: New York Times
My Comments:
Bottomline – dude got a bit of  "goodness" from the female-unit, she wanted some or more cash (she probably asked for a $1million – hee..hee)  and he was either being stingy or didn't want to pay.  Dude is a freaking millionaire…he probably did  not think the experience ("moral failings") was worth as much as she wanted.  As a man, I am not gonna throw stones dude, but if you play papi…be prepared to pay…sorry bud!