Home » philosophy-religion
Philosophy as an Art of Dying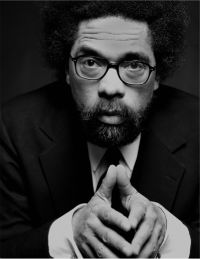 It happens rarely, but when it does it causes a commotion of great proportions; it attracts the attention of all, becomes a popular topic for discussion and debate in marketplaces and taverns. It drives people to take sides, quarrel and fight, which for things philosophical is quite remarkable. It happened to Socrates, Hypatia, Thomas More, Giordano Bruno, Jan Patočka, and a few others. Due to an irrevocable death sentence, imminent mob execution or torture to death, these philosophers found themselves in the most paradoxical of situations: lovers of logic and rational argumentation, silenced by brute force; professional makers of discourses, banned from using the word; masters of debate and contradiction, able to argue no more. What was left of these philosophers then? Just their silence, their sheer physical presence. The only means of expression left to them, their own bodies — and dying bodies at that.
he situation has its irony. It is an old custom among philosophers of various stripes and persuasions to display a certain contempt toward the body. Traditionally, in Western philosophy at least, the body has been with few exceptions seen as inferior to the mind, spirit or soul — the realm of "the flesh," the domain of the incomprehensible, of blind instincts and unclean impulses. And so here are the condemned philosophers: speechless, with only their dying bodies to express themselves. One may quip that the body has finally got its chance to take its revenge on the philosophers.  Read full article here…
My comments:
Among other thing, this piece deals with the idea of dying for ones beliefs or life philosophy as some of the ancients did. Â Do most of us hold our faiths in such regard that we would die for what we believe in as did Jesus or Socrates. Â I am still young in the ways; my philosophy still uncertain, so I am not sure how strongly I feel about all the things I believe in that I would readily give my life for them.