Home » Fitness
Men's Top 7 Abdominal Training Mistakes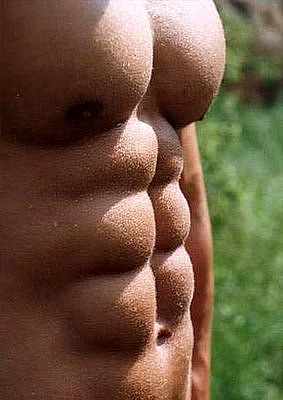 You exercise extra hard for "six-pack" abs, but no matter how much sweat you produce, you are not seeing the outcome that you are after. It's hard to lose abdominal fat, if you are not exercising correctly.
Men store most of their fat around the waist. Unfortunately, this is the type of fat that is linked to chronic disorders, such as heart disease, high blood pressure, type 2 diabetes, and colon cancer. 
Exercise is a great way to improve your mid-section, but it must be performed properly. The following includes 7 common abdominal training mistakes most men make.
1. Only Performing Crunches and Sit-ups
These exercises are probably the most commonly performed for abdominal training. And for good reason – they work! However, your muscles quickly adapt to certain exercises. If this happens, they may stop responding. Changing your workout every few weeks will ensure the results keep coming.   Continue…