Home » Health-Wellness-Sex, Mad Musings
Men Confess to Wearing Dirty Undies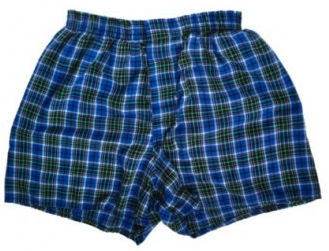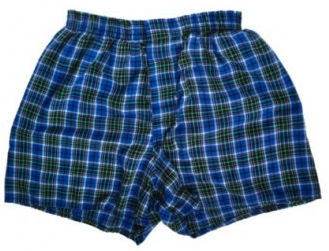 Women all over the world have suspected the truth, but now the dirty laundry secret is out – many men DO wear the same pair of underwear more than once in a week.
The Clorox Company recently conducted a survey around the laundry habits of both men and women, and one in eight men came clean to wearing their underpants two to three times before tossing them in the washing machine. Men in the survey also confessed to using a "sniff" test to see if they could get away with wearing other elements of their wardrobe again before washing.
Women, on the other hand, admitted to simply buying MORE underwear to avoid having to wash so often.
Tell Us What You Think
Are you guilty of wearing the same underwear or other garments more than once a week? Do you think there is a downside to the "sniff" test or is it all good? We promise not to tell!
My Comments:
I am totally offended and very upset by this article.   I have no idea what these people are talking about.  Seriously…why don't you believe me.  I cannot remember if I have ever conducted the sniff test on any of my garments.  So there you go,  if I can't remember, then it never happened…right?  Check out what Rita said in response to the questions at Web MD link below.
Source : WebMD