Home » Health-Wellness-Sex, Mad Musings
I am Down with Influenza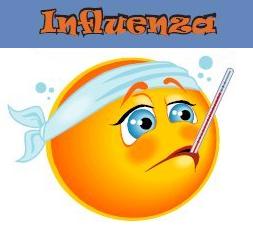 I have not been able to do much over the last few day, save take pills and drink ginger tea. Â I have been down with what seems to be influenza, or flu for short, since this past
Saturday.
Typically, I get over these things quite quickly, but this is the worse case I can remember every having. Â Not really sure why it decided to stick around this time, but it has really done me in.
No fever, but I do have some muscle aches which got pretty intense yesterday. Â It is quite possible that the muscle aches are a result of loosing fluids.
At any rate, I am trying to get as much rest as possible. Â I have not worked out in nearly a week now, but that's ok, I need a rest period anyway. Â I hope to get back on my feet in the next couple of day, enough of this sickness already.