Home » Fitness, Health-Wellness-Sex
How to Eliminate Muscle Cramps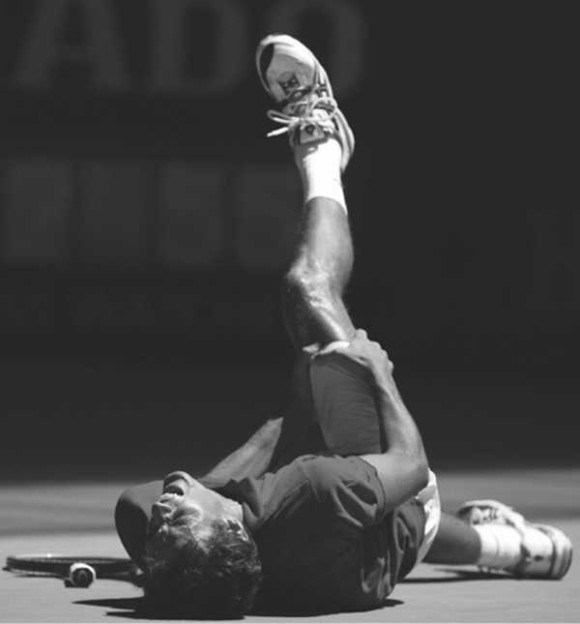 Muscle cramps can be a very painful side effect of exercise. You work out to benefit your body and overall health, and are punished with a sharp pain in your muscles. It's easy to get frustrated and even apprehensive when a "charley horse" occurs, but they are usually harmless and there are several tricks to help alleviate the pain.
Cramps occur when a muscle contracts and doesn't relax. They are involuntary and you can often see or feel your muscle twitching. Even after the muscle does relax, it will remain fatigued and possibly sore. Cramps can last anywhere from a few seconds to 25 minutes or more. While some people experience cramps during exercise, they can also happen while sitting or even sleeping. They most commonly occur in the leg, especially in the calf, hamstring and quadricep.
Why me?
There are many reasons why cramps may occur. Inadequate stretching and overexertion might lead to a build up of lactic acid in your muscles. Muscle fatigueand dehydration may also contribute. Cramps are also more likely to happen in hot weather since you tend to lose more fluids.
Click source link to continue…
Source: SparkPeople
My Comments:
Cramps can be a "pain in the leg" if you know what I mean…this is a really good tip read.