Home » Gamer TIme, Pure Fun
God of War – Completed!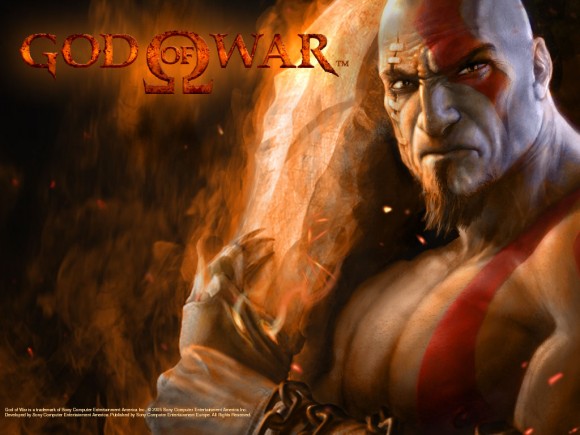 Situation Play – Easy
My Comments:
Finally finished the God of War trilogy this past weekend; by far the best video game ever created in my estimation. 
Not being a big time video-game -head, I was blown away by this PS3 game over a year ago when I was deployed to Bahrain.  It was then that I first came across Kratos, the mere Spartan warrior leader who, after essentially selling his soul to Ares, the Greek God of War, was tricked into murdering his family by his new master.  Kratos in turn, aided by Athena, and the tacit support of other gods, namely Zeus, was able to secure his revenge.
Really great journey and very cool treat to play.  I did played the trilogy backwards, so I did loose a bit of the normal anticipation; but the absolute awesomeness of the game more than made up for it.
Story:
The story is told mostly in flashback, after being framed with a scene from the present wherein Kratos, standing atop the tallest cliff in Greece, laments how the godshave abandoned him and tosses himself into the waters below.
While the player starts the game three weeks prior to this event, Kratos' background is told by the Narrator during the game (revealed to be the Titan Gaia in God of War II). Kratos was a fearsome Spartan warrior, and grew his fifty-man squad into an army of thousands via strategy, tactics, ferocity and conquest. However, in a battle against a barbarian horde, his army was massacred, and, in a desperate measure, Kratos offered his life and service to Ares, the God of War, in exchange for Ares defeating the Barbarians. Ares, sensing enormous power in Kratos, accepted his offer and destroyed the Barbarians. He also granted Kratos the Blades of Chaos, curved blades forged in the pits of Hades that were attached to long chains which were fused to Kratos' arms.