Home » Health-Wellness-Sex
Can chewing more help you eat less?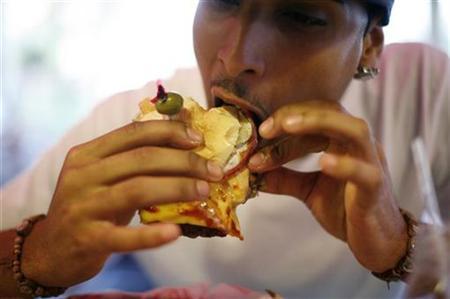 A new study finds that people who chew their food more take in fewer calories, which may help them control their weight.
Chewing food 40 times instead of a typical 15 times caused study participants to eat nearly 12 percent fewer calories, according to results published in the American Journal of Clinical Nutrition.
Jie Li and colleagues from Harbin Medical University in China gave a typical breakfast to 14 obese young men and 16 young men of normal weight to see if there were differences in how they chewed their food. The researchers also looked to see whether chewing more would lead subjects to eat less and would affect levels of blood sugar or certain hormones that regulate appetite.
Source: Reuters