Home » Mad Musings
10 Unknown Uses for Vinegar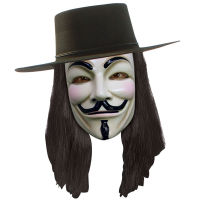 Credit: http://frugaldad.com/2010/09/21/uses-for-vinegar/
Thanks to the acidity in vinegar, it has more uses than you might imagine. For years frugal folks have found numerous ways to save money using it. From health benefits to use as an environmentally-friendly cleaning product, vinegar is a versatile substance that every household should have on-hand.
Here's a look at ten uses for vinegar that you've probably never thought of before.
1. Control Your Cholesterol
In May 2006, a study by Japanese researchers published in The British Journal of Nutrition showed that lab rats fed with acetic acid, which is the primary ingredient in vinegar, had much lower harmful cholesterol than the control group. Additionally, the rats eating the acetic acid also had lower blood pressure and other health benefits. Although the same study hasn't been performed yet with humans, the results seem to indicate that regular intake of vinegar, whether in salad dressings or other means, is a great natural way to lower cholesterol and other risk factors in heart disease.

2. Control Your Diabetes
It's not just people at risk for heart disease who benefit from a little vinegar in their diet; several studies in the 1990s and 2000s have shown that a few tablespoons of vinegar added to a meal can reduce the glycemic index of carbohydrate food. By reducing the glycemic index, people with diabetes can reduce the amount of medicine they need to control the disease. Experiment for yourself by adding a little vinegar to your salad or to season other food you normally eat.
3. Get Windows and Coffee Pots Squeaky Clean
Vinegar is a great cleaning agent on glass. From fingerprints on your windows and picture frames, to mineral deposits in your fish tank and your coffee pot, use vinegar to remove stains and mineral deposits. Diluting vinegar with a little bit of water will prevent a strong vinegar smell and keep the vinegar from damaging the surface.
4. Frost-free Car Windows
Speaking of vinegar on glass, if you're expecting a hard frost, coat your car's windows with vinegar the night before. Use three parts vinegar to one part water, and the frost will stay off your car.
5. Deter Cats and Ants
Neither your cat nor your local ant population is overly fond of vinegar, so spray it wherever you don't want these creatures to be. For cats, a little vinegar spray on your sofa or bed will keep them off; for ants, spraying vinegar across a window sill or doorjamb will keep them from crossing.
6. Reduce the Risk of Infection
Since the time of Hippocrates in the fourth century BC, vinegar has been used internally and externally to fight infection. However, the Greeks only got it half right on this account: vinegar works as a disinfectant in bathroom and kitchen surfaces, but the idea that it can be used internally to fight off warts or lice turns out to be nothing more than an old wives' tale.
7. Grow Pretty Flowers
Some flowers, such as azaleas, appreciate a little extra acid in the soil. Mix about two tablespoons of vinegar in with a quart of water when you water your azaleas, then watch them flourish.
Weeds, on the other hand, can be killed with vinegar. For someone interested in organic gardening, use pure, undiluted vinegar on weeds instead of a chemical herbicide. It's better for the environment, not to mention cheaper.
8. Keep Rabbits Out of Your Garden
It's no good growing beautiful, acid-loving flowers if the rabbits come in and chew everything to pieces. Soak cotton balls in vinegar, then put them into 35 mm film container. Use an awl or ice pick to punch a hole in the top of the container, then place in your garden. You might need to make a few of these rabbit repellents, depending upon the size of your garden.
9. Wash Vegetables
With the rabbits out of your vegetable patch, you'll have a bumper crop of tomatoes, cucumbers, beans, squash, and other veggies. It's easy to wash fresh vegetables, whether they come out of your garden or out of the grocery store, with a light vinegar spray. Mix just one tablespoon of vinegar in with a quart and a half of water and put it into a spray bottle.
10. Clean Stains with Vinegar
Bleach is a harsh, poisonous chemical; why not use vinegar to help with the laundry instead? Vinegar is useful in removing red spaghetti, mustard, barbecue, and ketchup stains, perspiration stains, smoky smells, and making dingy whites bright again.
These ten uses for vinegar are really just the tip of the iceberg. A versatile substance in your garden, your kitchen, and your medicine cabinet, vinegar is a cheap and effective way to get a wide variety of jobs done.